Hôtel Restaurant in Vésubie
Welcome at "L'hôtel Restaurant Le Saint Sébastien Roquebillière"
Located in the heart of the mythical triangle of Mercantour, Vallée des Merveilles, and Gordolasque, the Hotel Restaurant Le Saint Sébastien in Roquebillière is the perfect place to stay for nature lovers seeking a unique experience between sea and mountain.
An Ideal Location: Roquebillière
Just 35 minutes from the first ski resorts and the beaches of the French Riviera, this hotel is nestled in the mountain village of Roquebillière ("Roccabellera"; "Roche Abilière"; "rock of bees"). Situated at 600 meters above sea level, discover the unique thermal spa of the French Riviera, "Berthemont les Bains," and a plethora of activities such as hiking, climbing, via ferrata, and organic swimming pools.
Activities and Relaxation: Everything is Nearby
Le Saint Sébastien is the crossroads between various key points of Vésubie (Saint Martin Vésubie, Berthemont les Bains, etc.). Whether it's for a family stopover, a sporting adventure by motorcycle, bicycle, or simply on foot, you will find the ideal mix for your stay here.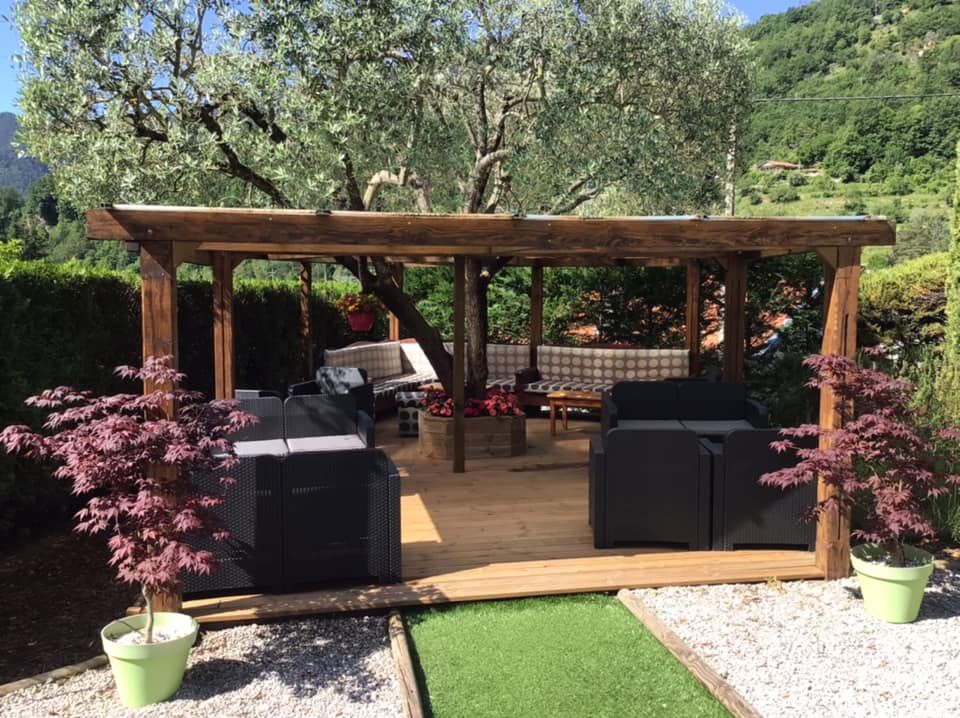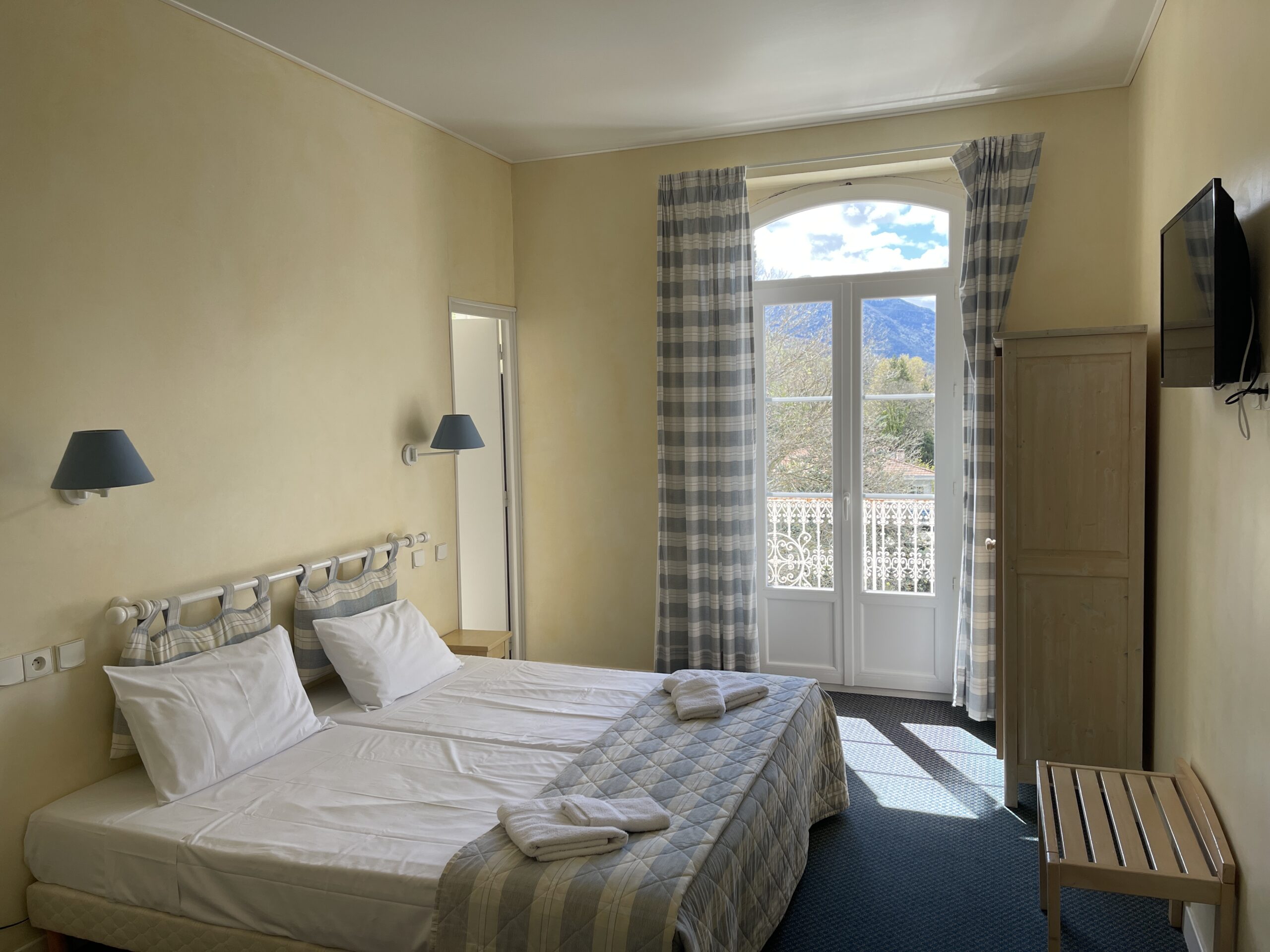 Relaxation and Well-being
Enjoy our heated pool (from May to the end of September) with a children's pool, set amidst a garden fragrant with olive trees and linden trees. Our sunny terrace welcomes you to savor typical dishes, prepared by our chef with products from our local producers.
Accommodation
With 19 comfortable rooms and one room adapted for disabled guests, Le Saint Sébastien offers an ideal setting for relaxation. Whether for family activities or a rejuvenating spa experience at Berthemont les Bains, we cater to your needs to ensure your stay is most successful.
Book Your Stay Today
Don't hesitate any longer, your next stay will be in Vésubie, and we will be here to welcome you. Book now at the Hotel Restaurant Le Saint Sébastien, an essential stop for lovers of the region.
Discover Our Rooms: Your Haven of Peace in Roquebillière
In the heart of nature between Mercantour and the Vallée des Merveilles, the Hotel Restaurant Le Saint Sébastien invites you to explore its rooms, designed to offer comfort and relaxation during your stay.
Comfortable Rooms
Our 19 spacious and tastefully decorated rooms are equipped with all modern comforts. Enjoy high-quality bedding, a flat-screen TV, free Wi-Fi access, and a private bathroom with luxury toiletries.
Room Adapted for Disabled Guests
We also offer a room specially adapted for disabled guests, ensuring easy access and a hassle-free stay.
Natural and Restful Ambiance
Each room offers a breathtaking view of the mountains or the lush garden, allowing you to immerse yourself in the picturesque landscape of the region. The soothing tones and wooden furniture create a warm and welcoming atmosphere.
Book Your Room Today
Don't miss the opportunity to stay in one of these havens of peace. Book your room now at the Hotel Restaurant Le Saint Sébastien and get ready for an unforgettable vacation in the heart of Vésubie.
Nestled in the charming Counigou district of Roquebillière, Le Gîte du Counigou opens its doors to you for a unique experience in the heart of nature. Associated with the Hotel Restaurant Le Saint Sébastien, this independent gîte combines the authenticity of a countryside stay with modern comfort.
Accommodation Capacity
The gîte is ideally designed to accommodate a family of 2 adults and 2 children, offering a pleasant and functional space for your vacation.
Our Restaurant Welcomes You
Our chef and the entire team await you to savor our local cuisine, showcasing the producers of our region. The short supply chain, the responsible, but also the familial. Quickly discover our signature dishes here, at Saint Sébastien Hotel Restaurant Vésubie.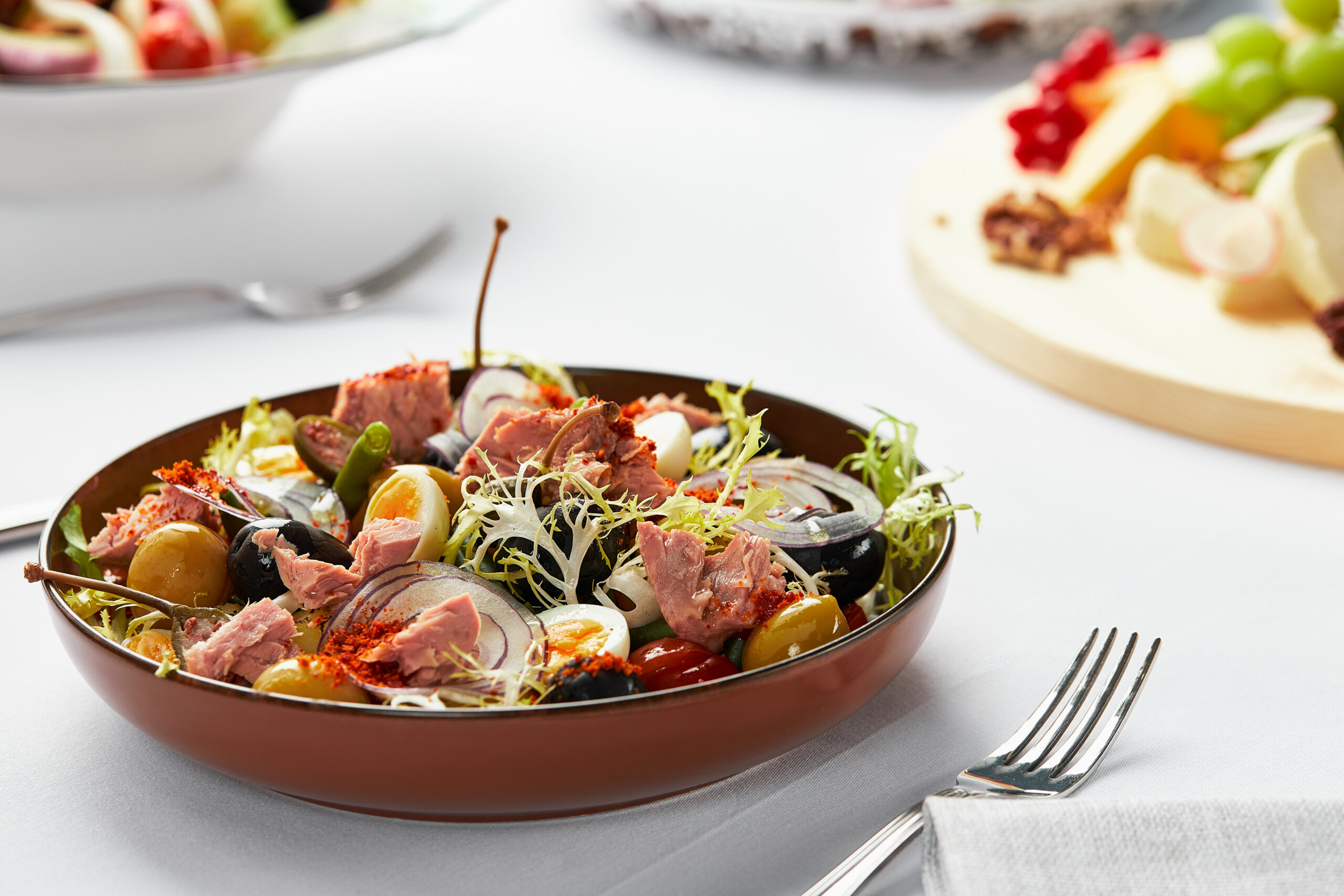 Discover All the Nature Activities Around the Hotel
Roquebillière and Vésubie are teeming with natural activities, so explore everything you can do near the hotel.